Being original is cool... don't you think?

I'm so fascinated with lighthouses. I wasn't exactly sure what it was that made me so fascinated, but after thinking about it I came up with a couple reasons: Maybe because I saw my first one in person just two years ago, that's a good possibility. Maybe it is the fact that each and every one of them are painted and built differently, that's another possibility. But maybe just maybe because they are all so unique AND were built for the same specific purpose. So lighthouses are like us people... being created unique in our own way, yet still having a purpose in this life. So every time I see one, I'm amazed by their beauty and structure, yet don't question why they were built.

When we were up north last week we made our way up to see some lighthouses, and even took a boat to see some not so easy to get to ones in the middle of Lake Michigan. The day we went was a gorgeous day, one where the water was really flat, which is VERY RARE! Yay for us!!!

Here are some of the lighthouses we saw and I am truly blessed to have been able to see these... seriously, I was in awe by just how peaceful and wonderful they were in open water... yet, a bit frightened at the whole being out in open water. But still pretty cool...

We stopped in Cheboygan beforehand to see this one called Cheboygan Crib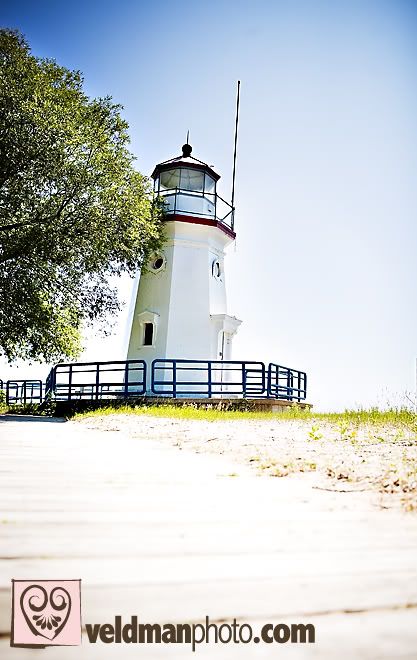 Todd gets so nervous when I try to venture off the path... as you can tell I was definitely off the path... needless to say he was nervous and made sure I know to not drop my camera in the water... ha!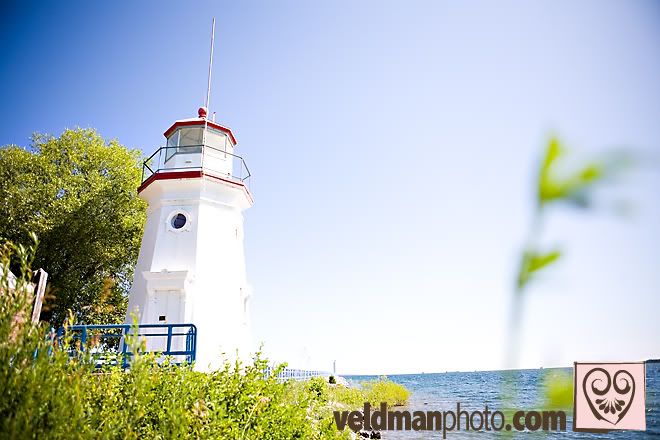 Mackinac Bridge...




Going under the bridge... what a site... they were in the process of painting it which was neat to see...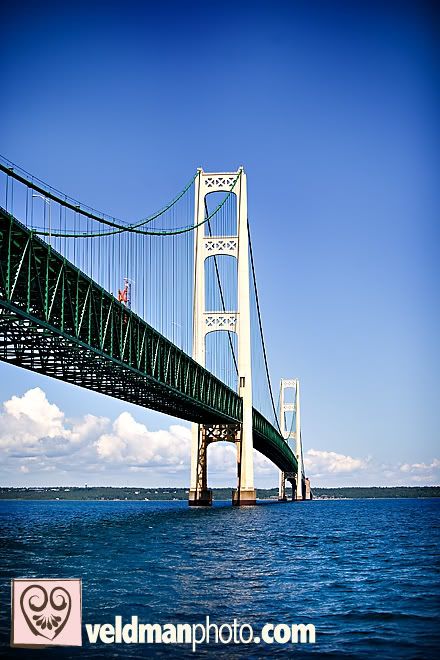 There was a cargo ship going under right as we were going... that doesn't happen often




The long awaited "Candy Cane" lighthouse, also known as White Shoal Light




Look at that lovely structure out in the middle of nowhere... you can even see the reflection of it, which is very rare as well...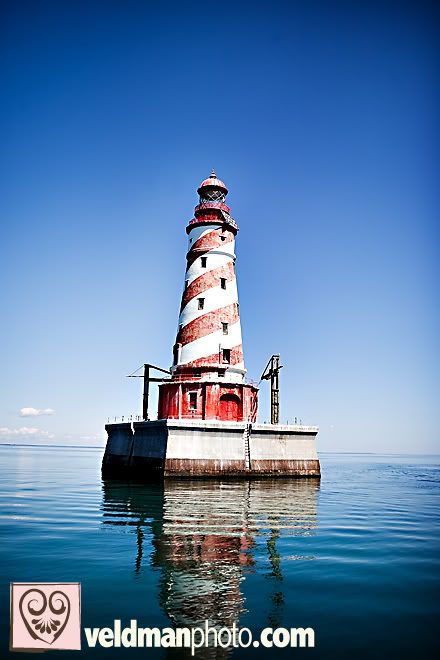 Goodbye my friend... I will love you forever!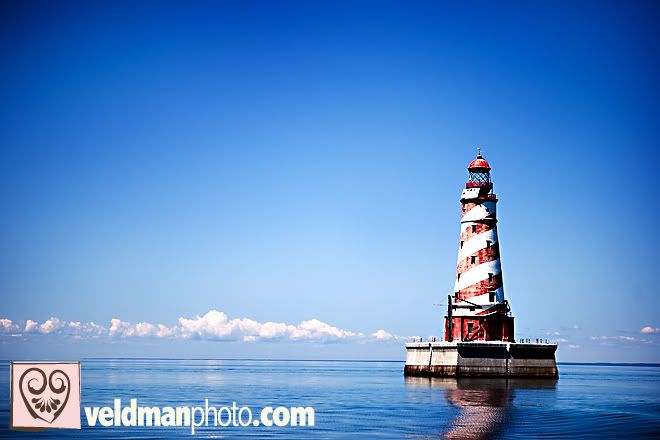 Another cool one out in the middle of nowhere called Gray's Reef Light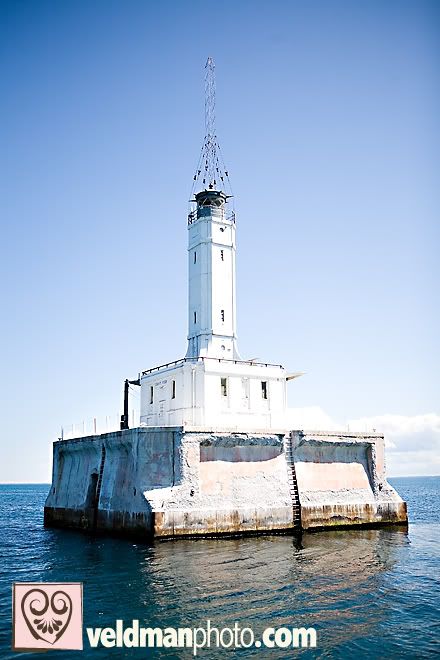 I love how peaceful it looks out in the calm waters...




This is as close as we could get to Waugoshance Light, it was really shallow there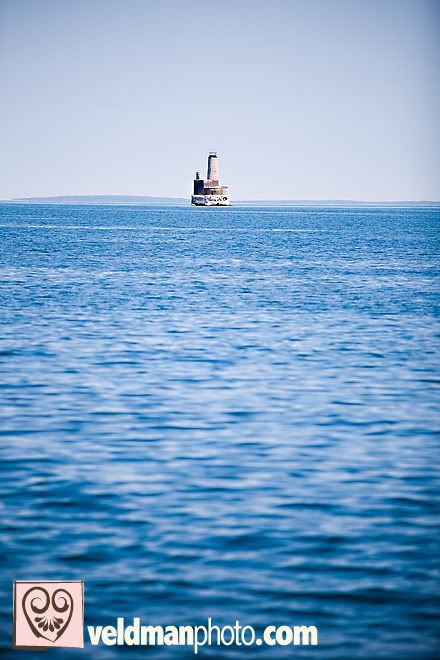 Another cargo ship... again not often you get that close to those...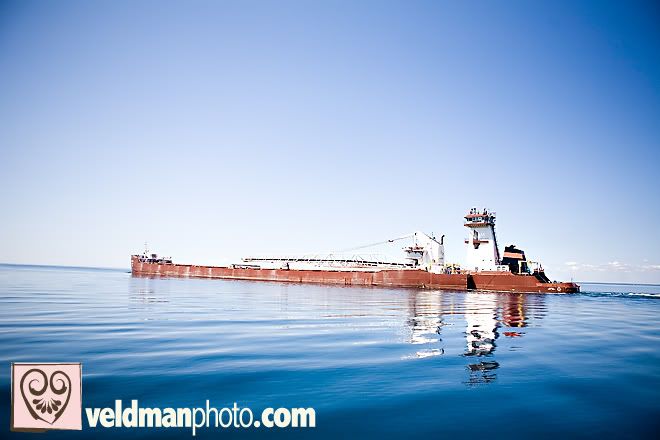 As close as we could get to this one as well St. Helena Island Light... but people stay on this island at this lighthouse all summer long that are associated with the Lighthouse Restoration projects... I think I would be a bit creeped out staying there... haha!




We went to this one after the tour which was in Mackinac City called McGulpin's Point... we even went to the top of this one...




This was Todd's view from the P&S camera... which turned out really good, straight out of the camera...




And here we are on the boat...




What an adventure!!! That I will remember forever!