Umm... TWINS... I don't even know what to say...

I wasn't expecting this at all and am not sure exactly how I feel about it, but I'm all for it!

Am I scaring you? Ha!

So to give you a little background, ever since we got Maddox I've loved dogs. I sometimes wonder if any other animal could ever compare to my little buddy... I don't think so, but I've been teasing Todd about getting another dog for awhile now and he just laughs it off and says we don't need another dog. Well... we were at a wedding last weekend and a friend of ours mentioned that they were needing to find a home for their dad's german shepherd and I was so serious about wanting to take him home. Todd just laughed again and little did I know that Monday he signed us up to be a "foster" parent for a shelter. I was blown away by him and his thoughtfulness that I actually kind of didn't believe him. Ha! So fast forward two weeks... Todd calls this morning saying they accepted our application and they had two lab/rottweiler puppies, 11 weeks old, that need a temporary home until someone wants to adopt them. I was so excited! Two hours later, Todd went and picked them up and brought them home... I was a bit surprised because he was only going to bring one home, but he felt really bad for them and brought both. Ha! He's such a sucker for those cute little faces!!! I guess I'm not the only one... am I a weirdo wanting more than one dog? I sure hope not... I love them!!!

Aren't they adorable???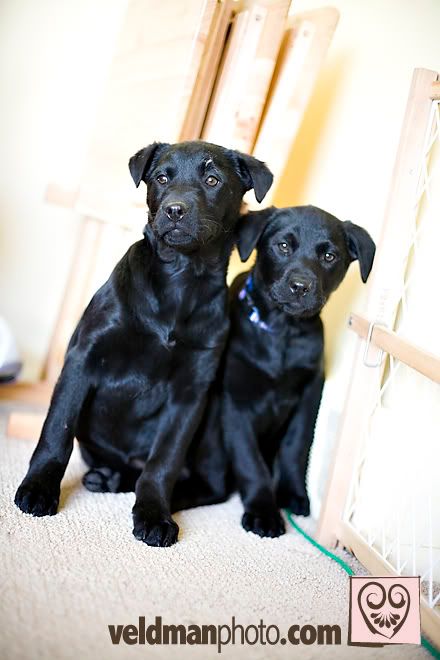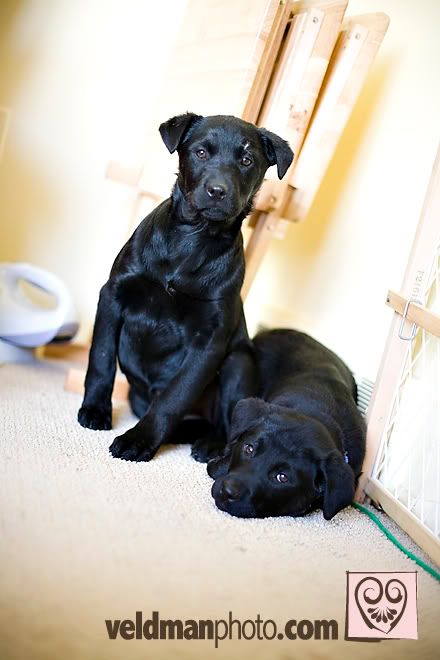 **If anyone wants to adopt them, go to Animal Welfare's website***