Happy Halloween Everyone...

I hope everyone has a great day filled with lots of scary costumes, Lady Gaga's, and some that just make you laugh...

Todd and I got dressed up last night for a Halloween Party last night that we were having here at our house. We decorated the house to be really scary and eery, only a few low lights, lots of candles, a few strobe lights, lots of fake spider webs, 'Pyscho' playing on the projector, scary music... it was a huge hit. A few kids came and were actually a bit scared... YES!!!... that was our goal, (Haha!) and of course lots of people in hilarious costumes. I'm not sure I will ever wear mine again, but you can see that Todd and I were suppose to be "NERDS", I think I'm a bit more dorky than nerdy, but oh well. It was a nice combination of dressing up, but not too much as Todd requested. Haha!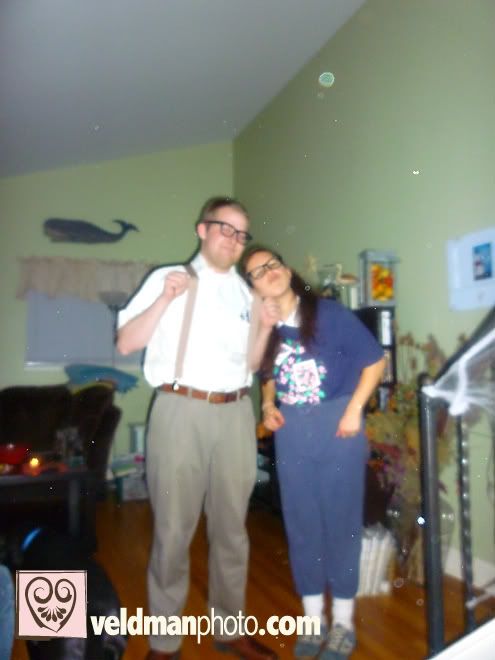 (It was so dark, my camera had trouble finding a focus... but you get the feel of our costumes... haha!)

Enjoy all those little costumes coming door-to-door tonight....

Happy Halloween!!!!