So I've been EXTREMELY busy with being down in Indiana visiting and helping my sister out as much as possible, but I am making time to post some photos that I was able to capture yesterday in the rush of things. It seems that when you have a baby EVERYONE wants to come by and see them, which I don't blame them especially seeing the beautiful baby Isabella is. I have to say that being around her as much as I have makes me wonder if she is a "normal" baby. She is a tiny little baby first of all, but she's so content with life. She can sleep through anything and rarely cries...and I don't know if crying is the right word for it, because there are never tears... she just gets a bit fussy when she's either of the three: hungry, cold, or has a dirty diaper. She's awesome! I'm enjoying being here and enjoying the time I can spend with both my sister and Bella.

A big CONGRATULATIONS to such a beautiful family! I love you guys so much and thank you for being such a great family! I know that Isabella is in great hands and will be the luckiest kid on the block with parents like you two!




She is so tiny in her HUGE crib!




She does this face a lot... and it's so cute!




Tired Baby...




This face doesn't happen often, but sure is cute when she does... and she's not loud at all!




Just Precious!




Their family has grown into such a beautiful one... love you guys!!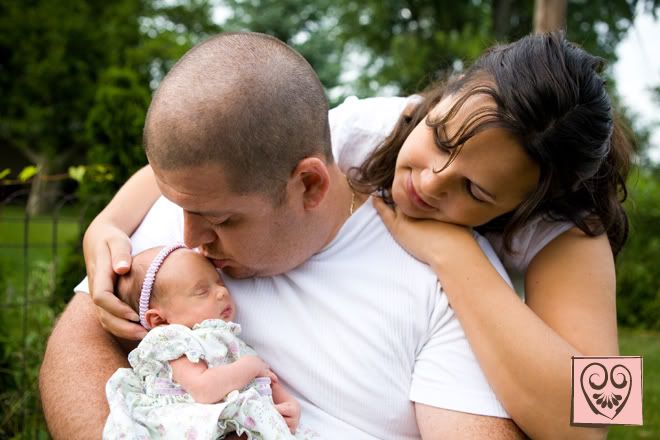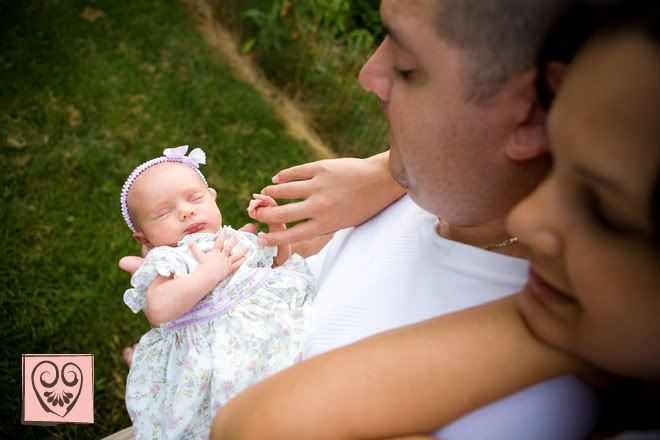 As small as her feet may look, her feet and hands are actually the biggest things on her.