Hey Everyone...

While I had such a fantastic wedding weekend, I'm am overloaded now with two to edit and on a time crunch to get the photos done before next Wednesday so I am able to go see my niece, who will be taken out next Monday. Yes... I'm going to attempt to tackle two weddings in a less than a week and a 1/2, considering we will actually be "IN" a wedding this weekend and have all the festivities that come along with that like the rehearsal and traveling! But we are suuuuuper excited for our friends who have been anticipating this for almost a year now!

I just wanted to post a couple photos that made me laugh when I was editing photos... one of those being myself and I didn't realize it was taken although I am looking right at the camera... haha! Todd who is improving so much as my assistant is doing an excellent job especially when it comes to chatting with the guests! He blows my mind how friendly and social he is.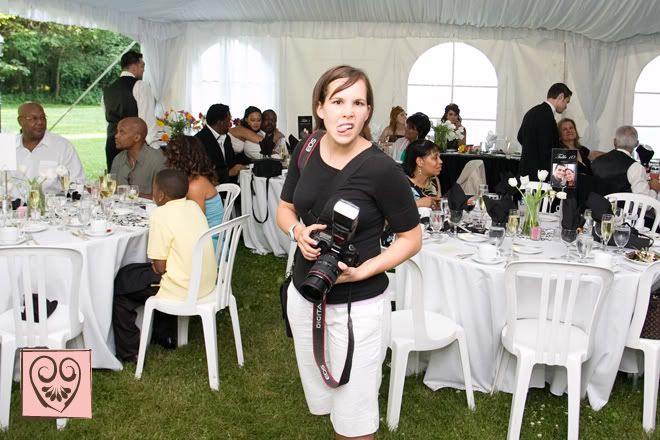 And he is even getting so into taking photos, which an amazing thing considering he has a business degree and not a photography degree. But I'm training him to be a photographer so that he is able to get everything that I need him to get and much more. Check him out rocking at one of the past weddings we were shooting. I caught him in the act of being creative. Oh, I just love him so much!




Happy Monday!!! Have a great week! I'll be posting the weddings later this week!