Tennessee was a BLAST! We didn't see any bear, but we did other animals and even some plastic duck that we thought were real until we kept seeing them in the same position and realized when one of the duck was floating on its side... we were FOOLED!

We did lots of driving through the mountains, which was an experience within itself. We were able to hike some really cool trails, which was my favorite part. The weather was interesting as the first night we were there it stormed terrible, but was followed by an amazing double rainbow... this photo doesn't even do it justice it was so beautiful, and believe it or not photographing a rainbow is a lot harder than it looks...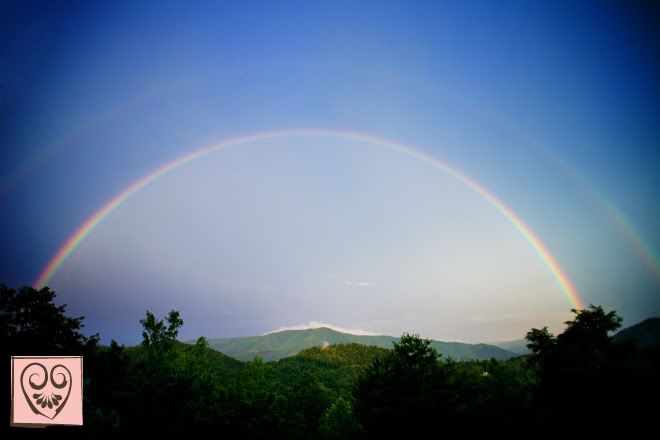 We did however find time to relax a bit although it went by too fast. I wish it would have been a couple extra days, but one of the best things was our view from the cabin. Check it out on a nicer day...




We will be heading out of town for a wedding near Chicago this Friday... when does the traveling ever end for me, I do not know. But I am enjoying it! I will be posting the last wedding and engagements here tomorrow. So stay tuned for some fun stuff!