Who do you look like more... mom or dad?

That is a pretty good question, huh?!

Some people will say, "Your mom" or, "Your dad" or even the occasion, "Your aunts/uncles". I love that one, especially when it comes to my little nieces, well mostly Izzy B because she looks a heck of a lot like myself.

But I have to tell you... I took photos of one of the cutest little babies and I tell you what, he sure looked like his older brother that I took photos of last year at the same age, and it's REALLY hard to distinguish them one for the other.

Jackson, who is the little brother to Mikey, looks so much like one another. It's actually pretty crazy to compare the two. Those big blue eyes... BLONDE, BLONDE hair... cute little serious faces. Both have such similar temperaments! I think both mom & dad are pretty proud to have made such cute, cute kids!

Congratulations again you guys... another adorable baby to add to this world!


Check out a few of my favorites from our session...


Adorable...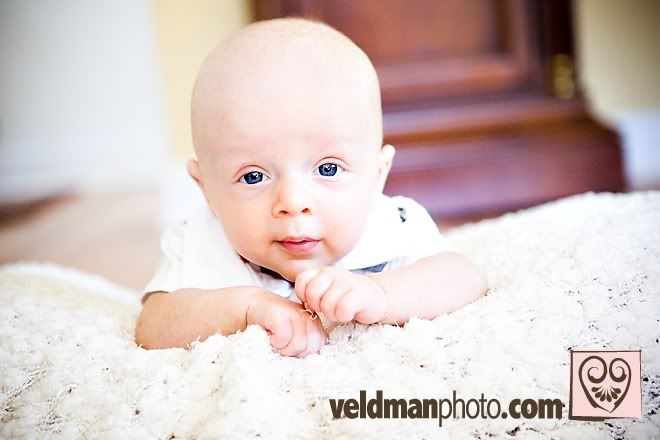 Love me some funny baby faces... if they only knew what they were doing...




So cute...




Yes, he has found his hands... and in the mouth they go...




How did he even fall asleep? Love it!!! P.S. Have you ever noticed those little fists they make? I'm not sure why, but I think that's the cutest thing ever.




Anybody else just want to snuggle him???




Soooooo cute... love his face!