Whoah Horsey!!!

Seriously, slow down, you just might miss this place. Todd & I travelled down to Ohio for a few days this past week to visit a place known as "Amish Country." I've never been there before, but was pleasantly surprised being there. It was like we were on the set of "Little House on the Prairie" or something with horse and buggies everywhere, farms, the smell of manurer, and of course the Amish people. They do not like to get their photo taken, so I opted not to disrespect them, even though it was really tempting since they were all so beautiful! But I did get a few photos of the actual country, and what a beautiful place it was!

In a way, it was really weird being there, since most of us live in a civilized world with TV's, cell phones, computers, cars, etc... and being there made me appreciate the simple life so much more. I'm not sure I would want to live without EVERYTHING, but without some things would be great! I think being balanced is the best way, but respect the Amish for being so disciplined and committed to their culture.

All in all we had a great time and came back with some pretty unique stuff!

Here are some of my favorites of the country...

Here are a couple of Amish Schools that are still active today...




Look at that playground equipment...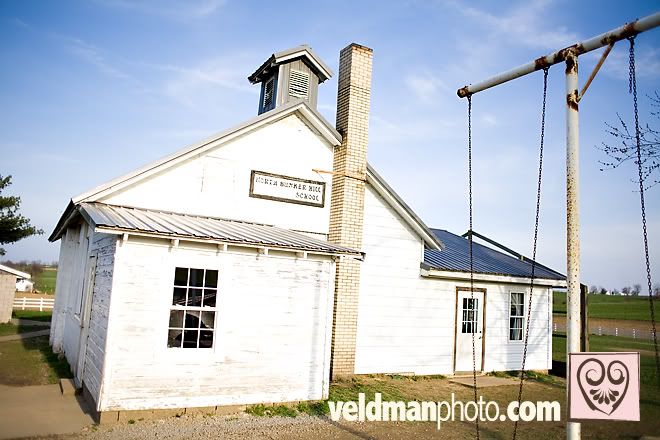 This was so cute... cups and all...




It was laundry day... so funny!




I was loving all the fields with cattle... it reminds me of Indiana!




Oh wow... the tractor in the background was perfect!