You know what's really cool?

Is when you see someone you have not seen in a REALLY long time!

You might not have known them well at all, you might have known them really well, but maybe lost touch, you might have been friends and still talk, but have not seen each other in person for a long time... no matter what the case is, it is ALWAYS nice to see someone you have not seen in a REALLY long time!

That's how it was with Meaghan. I went to high school with her back in the day. What a sweet girl! We were not close at all, but we did know each other. It's funny how people come back into your life, and I'm sooo glad that she did. Her and Andrew are amazing people. They are super sweet, funny, down to earth, so laid back... my kind of people! They were such a breath of fresh air and taking their photos was so simple. They were incredible in front of the camera, so real and genuine. I loved it! They totally trusted me with us stopping at a place that said "NO TRESPASSING" just to get some great shots... and it was worth it! Hehe... Sorry Todd! (He gets so mad at me for that, but whatever I have to do to get the shot is my line!) But not only that, they stuck through the hot humid weather... what a joy it was to get to know both of them so much better. I'm so excited for their wedding down in Indy come November... that'll be REALLY fun!

Congratulations you two... Best to you both the next months... it will fly by!!!!

Here are some of my favorites from our session...

Such a fun couple... I LOVE THEM!!!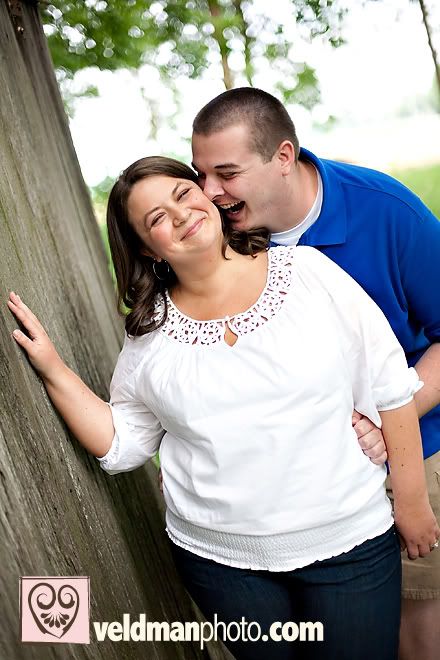 And Sweet couple...




Lovin' the barn... Good ol' Indiana...




Their smiles are totally contagious!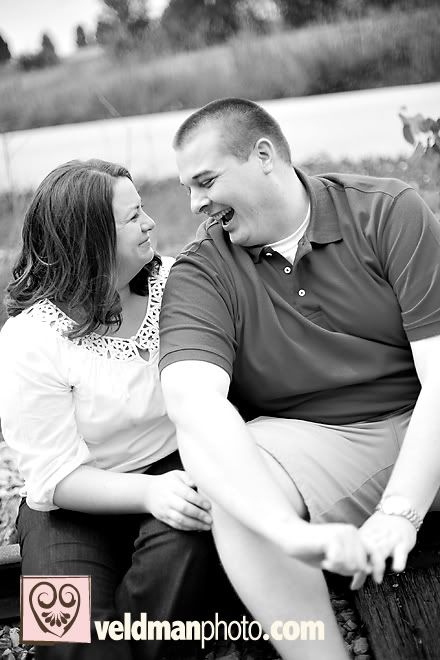 Love it!




Such a cute little alley... that wasn't there when I lived there! Ha!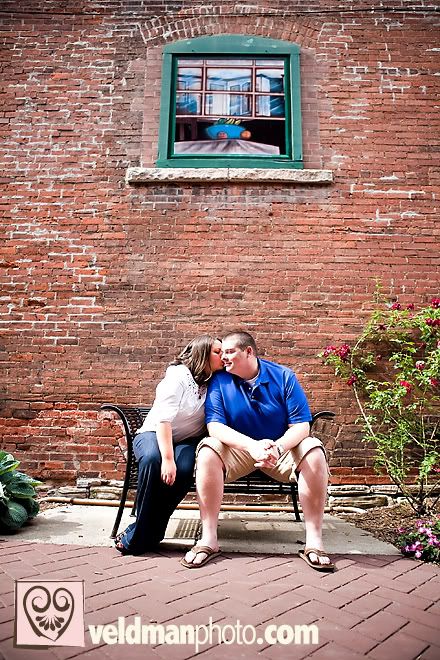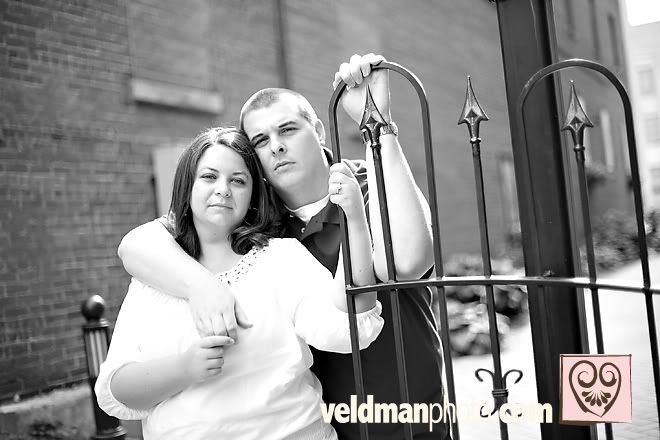 This building was though... Ha...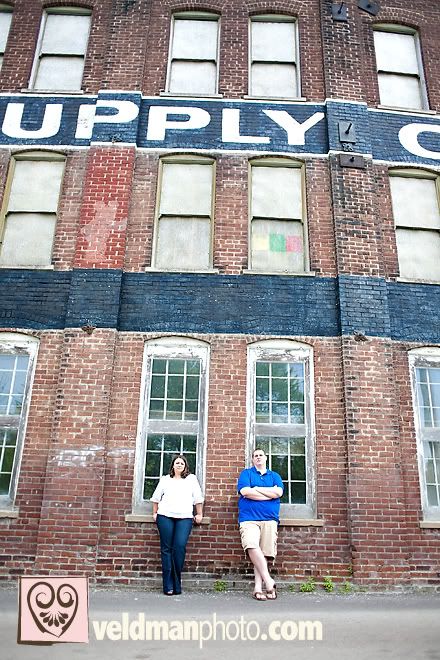 Sooo cute!