Believe it or not, I have been looking forward to next week for about 4 months now!

As many of you know that my beautiful sister is pregnant with her first baby, which is huge for us all because it'll be the first grand baby within our immediate family, and it's only my sister and I. So this is so special! I'm so excited to become an aunt for the first time and I am so eager for the little baby girl to come into this world.

I have been looking forward to next week because I have planned a somewhat "extended" vacation to go to Indiana to visit with family, take maternity pictures of the baby belly, and most importantly, hold a baby shower for my sister. I have never planned anything like this before so this is huge for me, and a lot of work, stress, and excitement all wrapped in one. I know it's unnecessary stress, but I'm the planner so this is very serious and I need things well planned out. But it's sort of difficult because I'm planning it 5 hours away! Ha! But it's almost here and I know it will be a blast! I have some fun stuff planned, and I love the theme I'm going with... animals! Can't go wrong with them!

These next 3 days are going to be the busiest days I have ever been through, considering I have 3 engagement sessions, and a wedding to shoot all from Sat-Mon. I will definitely be a bit overwhelmed with lots of work. But I am glad to be doing what I love, so no complaints at all! I will try and post a few photos from each of the sessions, but no promises to how many!

Enjoy the weekend!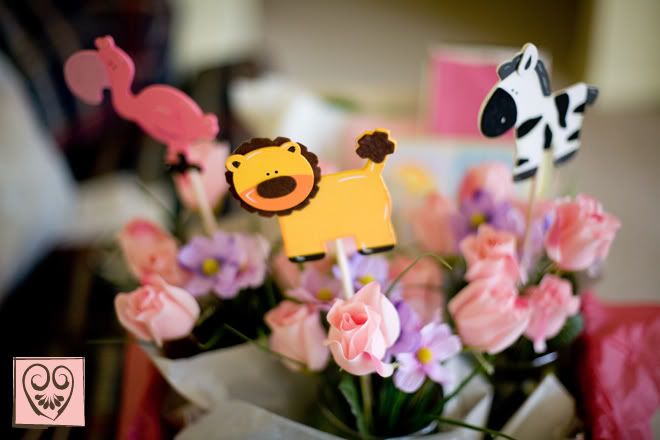 P.S. No, they are not real flowers... they would probably be dead by next Sunday when the shower is if they were! Haha!