There is more than corn in Indiana...

Most of you all know that I am originally from Indiana, I talk about it enough that you might have figured it out. Ha! I try to come visit as much as possible, but with my recent back injury and extremely busy work schedule now I have yet to have the chance to visit since February, that is an extremely long time for me. But I finally made the long haul down today.... waaa hooo!

I sure love and miss my family, and now I have a niece who is growing up so stinkin' fast. She is no longer a baby, but she's a BIG girl and has a huge personality that goes along with that big girl persona.

Here she is playing with my big gulp... this entertains her for hours! Haha!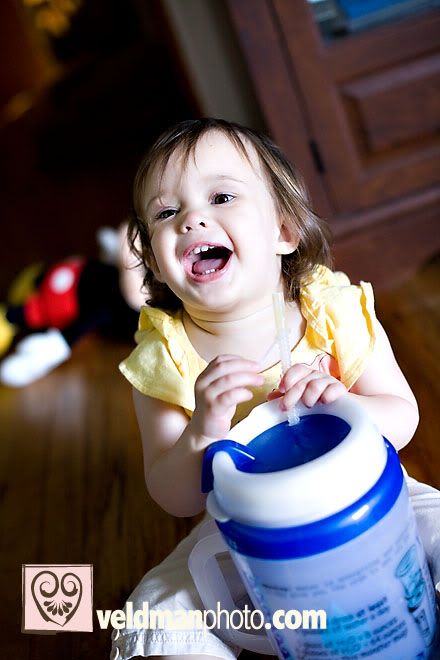 But besides my family, there are a few things I miss about Indiana... one of those being the open space there is. I LOVE driving through the country with the windows down, fresh air flying through the car, especially with the radio blaring, while singing at the top of my lungs! (Yes, I totally do that!) I love the view of the sky, sunset, clouds, storms, or old run down barns (Great photo opts) in the middle of no where.

Today was one of those days. I was traveling into Indiana. It was nice and warm out so I had the windows down, fresh air was flying through the car, radio blaring, singing at the top of my lungs. I noticed it started to get really dark, but I was actually driving away from the darkness. I looked in my rear view mirror and thought, "How cool of a view that is!" It was all cloudy and dark, yet sunny and bright the other direction. I pulled over on the country road and got my camera out. I realize at that moment just how beautiful Indiana really is. You won't see skies like this anywhere (well maybe other places, but they are incredible here!). Indiana may have a bad reputation with not having much other than lots of cornfields, farms, bales of hay, or the Indianapolis 500, but one thing it does have, is an amazing beauty and peacefulness. I am amazed by how gorgeous a place can be when you move away and learn to appreciate the good things there are and miss so much!

I miss you open space!