Phewww... I'm so glad last week is over with!

I was not feeling so hot and I think I slept the entire week away, and who could blame me with the weather being all gloomy. I think it was screaming, "SLEEP, SLEEP, SLEEP!!!" Thinking about it, I'm not exactly sure what even went on, I was in such a daze. Ha!

But I've beamed back to earth and I'm feeling alive. The weather forecast sounds so exciting this week that I'm so glad that I decided to venture back to this planet. I will definitely be living it up and hopefully enjoying what is to come. Fingers are crossed that the meteorologists are right for once... that would be AMAZING!

Which brings me to an extremely AMAZING couple that received VERY nice weather for their winter wedding: Ryan & Kristin!

I was so excited to shoot their wedding because I had so much fun during their engagement session, that I knew it would be a BLAST, and I have to say they did not disappoint! PLUS, it was our first wedding of 2011 and what a day to start off the year.

Ryan & Kristin were married over at Kensington Community Church where they attend. What a beautiful church it is! Their ceremony was so cute and you could tell they were both just so excited to be "in their special moment", and what a moment to be in and to be cherishing.

After the wedding, we quickly headed over to Penna's of Sterling Heights for photos and to partake in the rest of the evenings events. I have to say that I have NEVER been to a reception quite like Ryan & Kristin's! (I'm saying this all in a GOOD way!) They were introduced and as they entered the room EVERYONE was on their feet by the dance floor, they got the warmest entrance and they seriously danced for like 10 minutes to drums, a singer, and some keyboard... it was so loud and the energy was AWESOME! Both Todd and I looked at each other with huge smiles on our faces, and I'm pretty sure the ENTIRE room had those huge smiles as well! You could just feel all the love and excitement that Ryan and Kristin have, and it just went to show that through their extremely special day!

We had so much fun and this was definitely a wedding to remember!

Congratulations you guys... we hope Florida treated you guys well!!!

Here are a few of my favorites and a slideshow with more from their day...

Dress: Maria's Bridal Couture
Flowers: Flower's by Renee
Cake: Sweet Dreams
Limo: Lavdas
DJ/Band: Mazin
Video: TBA

Wasn't Kristin absolutely stunning...




And all of her beautiful ladies were so gorgeous... LOVED their dresses!




Ryan was very studly as well... LOVE the bow tie!




And who doesn't love a good group of guys that are both fun & handsome?!!!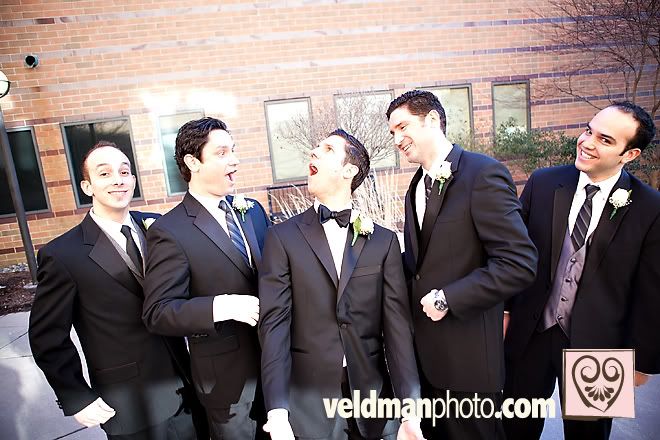 LOVED them together... so great!




And so fun...




They totally work well together... what do you think?




And their whole wedding party together was awesome!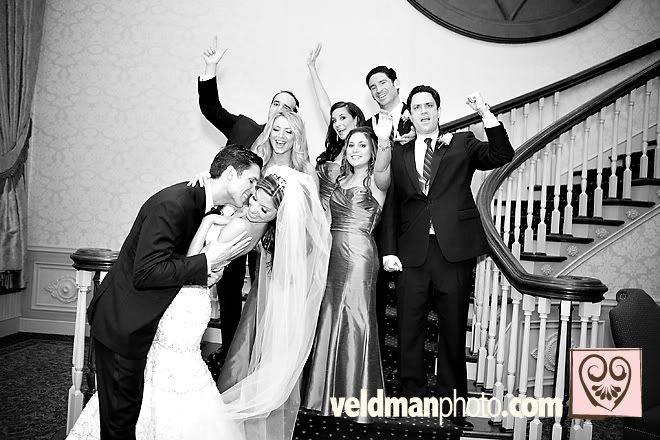 Check out more from their day... especially all the fun dancing they did coming in...