What a year it was last year! Can you believe it is now 2011???? Wow... time sure does fly by...

2010 was so great that I have been wanting to re-live last year for a while now, as it was one of the BEST years yet! And who doesn't love great memories and smiles along the way? I know I love a good smile.

We had such a fun, crazy year, and at times I wanted to pull my hair out (see month JUNE, when the crazy town began), but I'm glad I can NOW look back and know it was all worth! I'm sooooo very excited to see what this year has for us, as I know this year will be much different than any other, it could be a whole new version of CRAZY TOWN. Haha!

We began our journey 13 and 1/2 months ago...

JANUARY

January was super fun, despite the cold (that's obvious though). We had a few sessions this month to hold us over until the REAL crazy began.

Starting the year off with the newly engaged super sweet couple, Todd & Lisha, they also educated me at the D.I.A. where our session was... never been there, but it was really neat to see!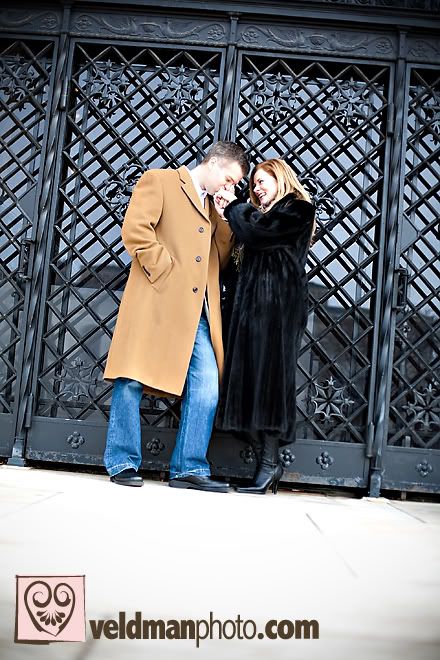 Then Baby Ethan was born... what an adorable little guy he was...




And we ended the month fostering those TWINS for a few months... ADORABLE!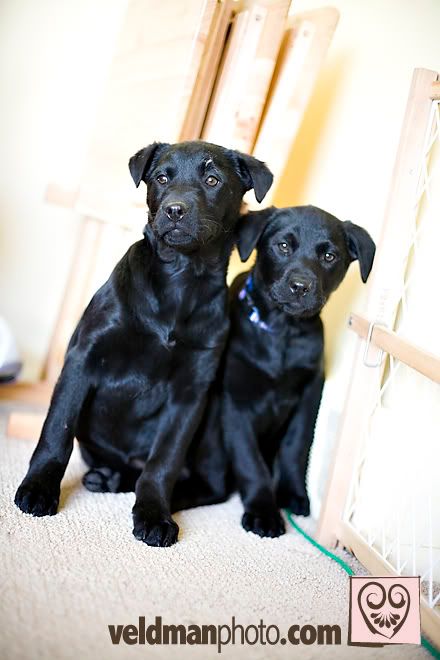 FEBRUARY

February was spent loving on our "twins" and saying goodbye to one... so sad! The downfall of fostering, rather than adopting. But we also started a photo contest, that would turn into an "annual event". Yay!

It seems that the third week of February is due for great weather, as Todd & Lisha enjoyed a warm front, and our wedding this last weekend was graced with the same luck... so perfect!!! Note to future brides & grooms: if you're planning a February wedding, shoot for the third weekend... seems to be the best!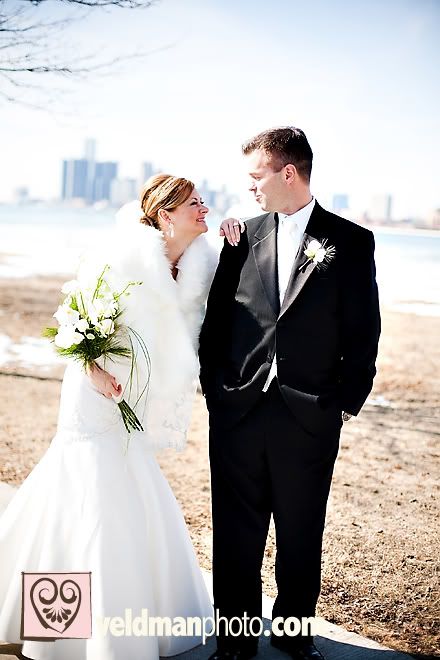 And Miss Lily won the Baby portion of our Annual Contest... (She is actually going to be a BIG sister in a few short months! Congrads to you guys!)




MARCH

March was a nice month, as we were graced with what I called "Weather Heaven".

Todd and I also got away for a weekend over in one of my FAVORITE cities: Chicago! Love that place!!!




But we also said goodbye to our last twin, as they both found new homes, even though I totally wanted to keep them both! And I also began a long hard journey of back pain, that took MONTHS to finally relieve itself. Ughh... that's something that I could care not to re-live.

We also spent some time honoring Joe & Niki as they won the Wedding portion to our contest... (LOVE this couple!)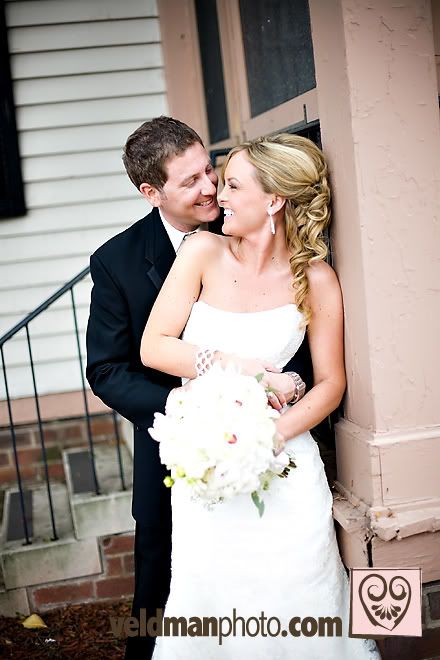 Then, Miss Emma turned 6 months and boy, was she adorable... we love Emma and her family!!!




APRIL

April was definitely our calm before the HUGE, MASSIVE, DESTRUCTIVE STORM that was about to pounce through our home...

We spent it traveling to the lovely Amish Country... such an intriguing culture! (This is as close as I got to taking a photo of the Amish... you know how they hate it!)




MAY

May was awesome! We had tons of shoots and it was quite the month for weddings... I LOVE MAY!!!

We started the month off with Mikey turning 3 months old... such a cute little guy!!!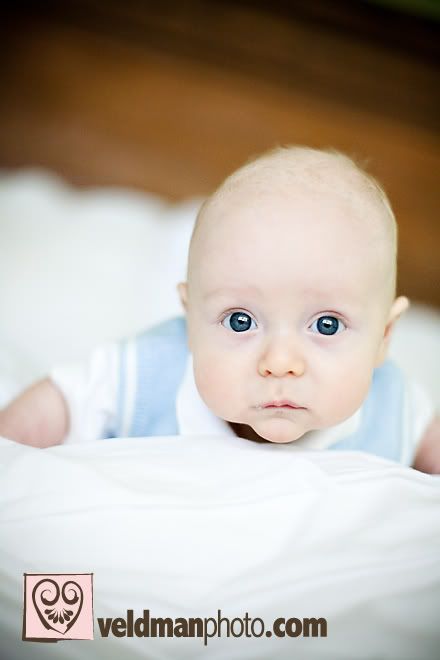 Then got a little preview of Derek & Leah's love as we had their engagement session a few weeks before their wedding...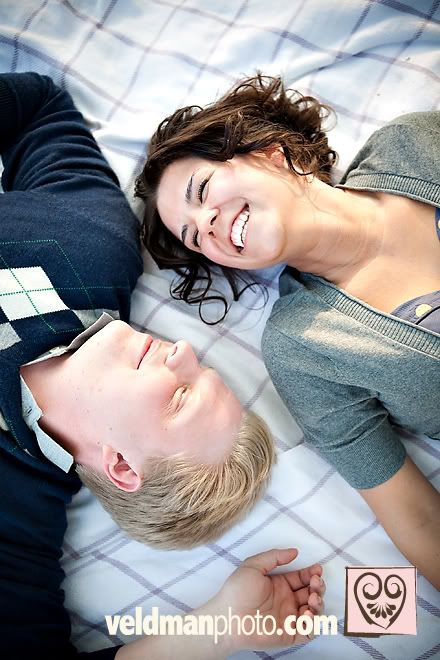 Then Jason & Julie were married... love this sweet couple...




And the stunning Brad & Ellen...




Along with Derek & Leah... (yay!)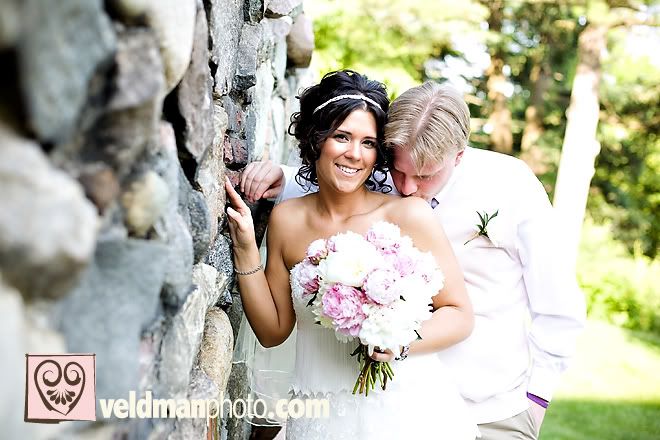 Then we had the beautiful Kristin, who's life would be changing in a short two weeks...




JUNE

June started CRAZY TOWN...

I went to Indiana to do an engagement shoot with Andrew & Meaghan, seriously one of the funnest couples alive!




A shoot with Baby Raygan... can we say she's adorable... and I love her!!!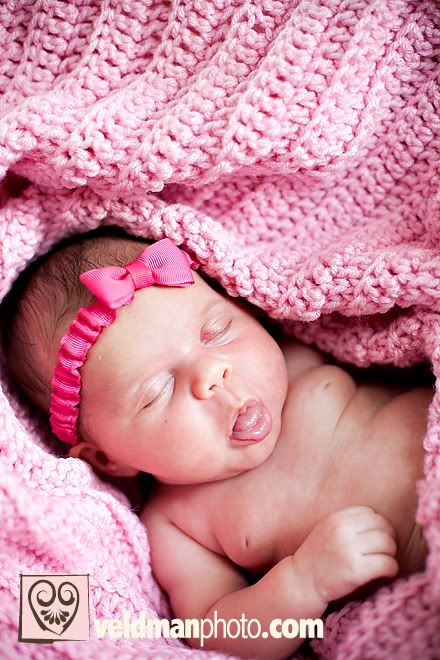 And the added BONUS: I got to visit this little burger...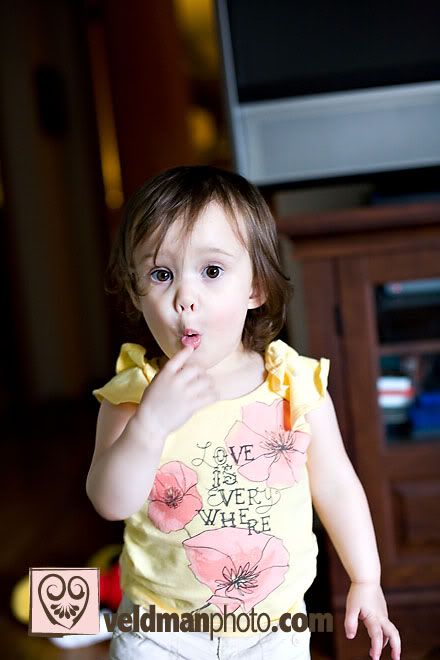 The bad news was I came home to this being done... and our lives would not be the same for the rest of the year...




We lived like this for over 3 months... WHOAH!




We did have some fun, despite the chaos that surrounded our house... including Mark & Carly, who were so fun...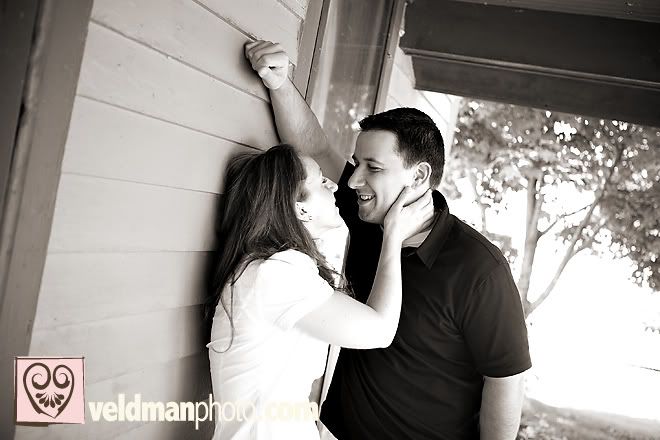 Then, Josh & Carrie, two of my most favorite people and Carrie being Todd's cousin, how could she not be one of my fav's? So glad I married into a family with such wonderful people...




Then we had the life changer of Kristin, Miss Ella Love... what a gorgeous little baby girl!




Then towards the end of the month, we got to be a part of Josh & Carrie's WEDDING... although we didn't make it any of the family photos, we were a-okay taking them... what a fun one!!!




JULY

July is usually REALLY fun because we not only got to celebrate birthday's of all sorts, but it's actually WARM and SUNNY, which means: bathing suit weather!!!

We started off the month celebrating a "joint birthday" Maddox who turned 2... that's 14 in dog years... although he's getting grey hair already and it makes me so sad, especially after just finishing the book "The Art of Racing in the Rain" which I HIGHLY recommend, but do not read it when you are pregnant, emotional, have a dog you are close with, or enjoy dogs in general, if you do, a box of Kleenex is a MUST!!!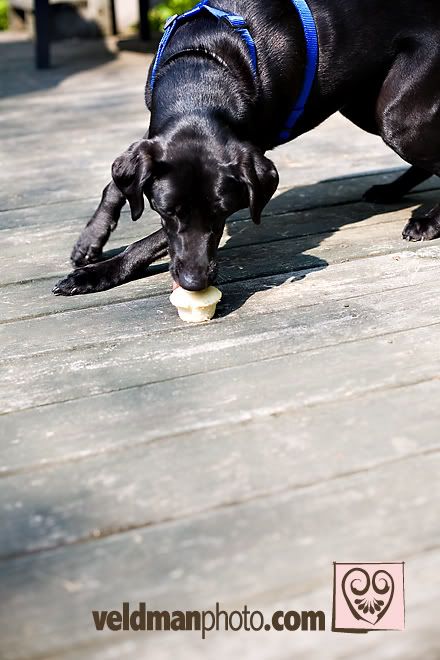 And Maddox's birthday twin, and also my niece, Izzy B. Isn't she getting SOOOO stinkin' big???




Then John & Jennifer were engaged... and what a great couple they were... so open and fun in front of the camera! I'm super excited to work with them again...




Then Mr. Ethan turned 6 months... what a cutie...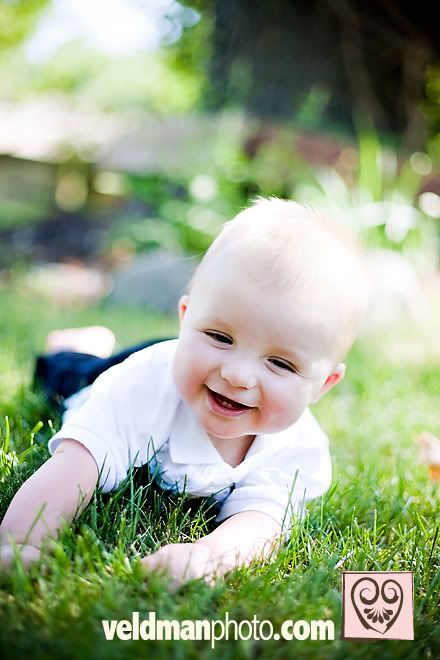 Then we had Nathan & Alexa who were married... they were awesome to work with so calm and collected!




Plus, they had such a beautiful wedding... which was also featured on the Wedding Chicks website, a few months later!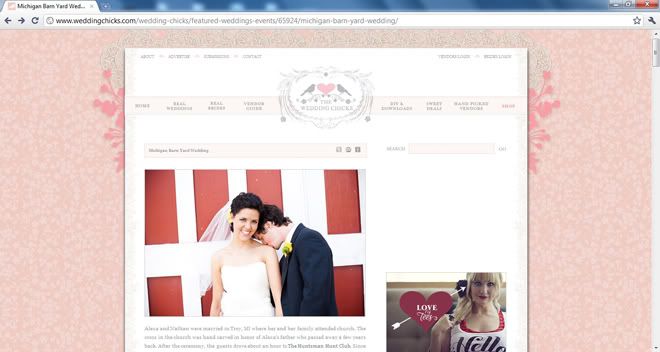 Then we finished off the month, by traveling down to Indiana for Jonathan & Jessica reception, who were actually married in Jamaica, but came home to another fun reception. I think it's pretty relevant to add that Jessica, TWO of her bridesmaids, and I are all 4 pregnant and expecting within weeks of each other... UMMM... I think that has its own category of CRAZINESS! LOVE you guys!!!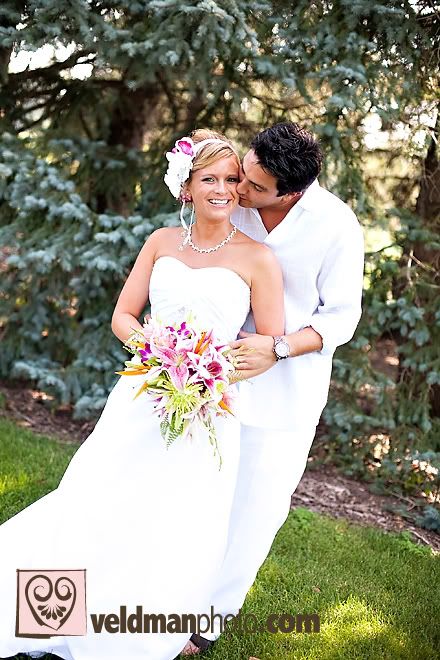 AUGUST

August was packed full of weddings! It was extremely fun because we not only had awesome couples, but I had the opportunity to help out with a trip to Downtown Detroit to do some service projects with such an awesome bunch of high schoolers! What an inspiration!

Lots of tree trimming, trash collecting, weeding, scraping, and painting..




We also had Brian & Sarah's engagements, who are extremely adorable together...




Then Simone & Jessica's were married... such a beautiful couple!




Then Garry & Jennifer's wedding... SWEET, SWEET, SWEET couple!!!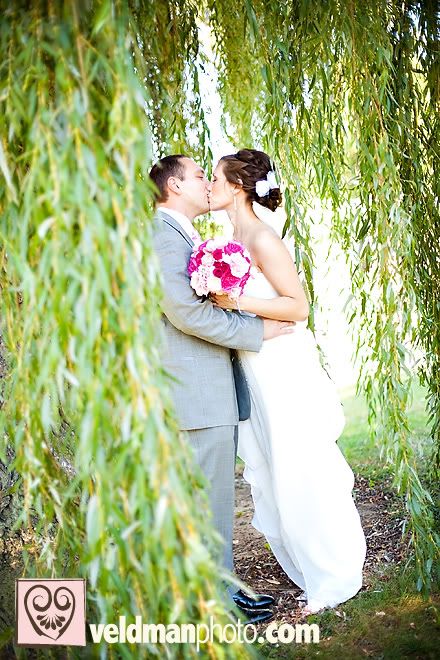 And finished off the month with AJ & Abby's engagements... LOVED THEM!!!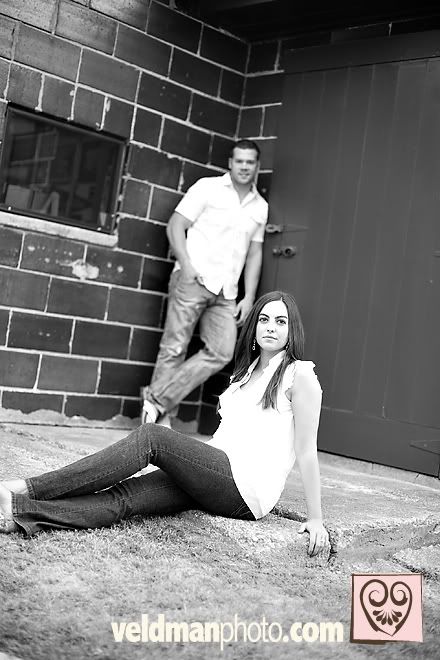 But don't forget, we started making some major progress on the kitchen situation... WHAT A RELIEF!




SEPTEMBER

September is one of my absolute FAVORITE months to shoot... and it did not disappoint...

We started off with Brian & Sarah, who were married on one of the windiest days of September... it was still extremely beautiful and the wind added to those lovely photos...




Then we had Emily show us some of her crazy, rockstar moves, something that was extremely cool to shoot...




Then the lovely Mark & Carly tied the knot, although it rained all day, they had great spirits and did not let the rain get in the way of their day! LOVE THAT!!!




And the Little Miss Eden turned 8 months old... Look at that face!!!!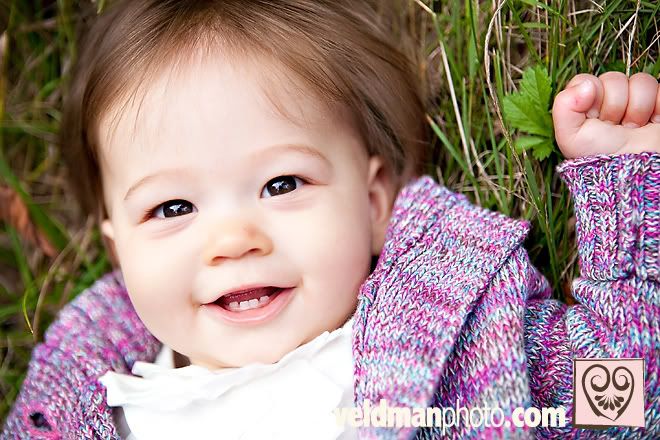 OCTOBER

October, October, October... this month is AWESOME! I love the fall colors, the warm-cool breeze, pumpkin is now in season, CIDER MILLS are in full swing, along with that lovely fragrent of hot apple cider and cinnamon sugar donuts... Mmm... my mouth is watering... Haha!

Who can forget how we started this month out??? We decided to make an addition to our family, although she was not a good fit and we would later find her a new home, we did provide her with LOTS OF LOVIN'...




Shortly after we kicked off October with Ben & Courtney, who were two of the SWEETEST, and I mean SWEETEST people around...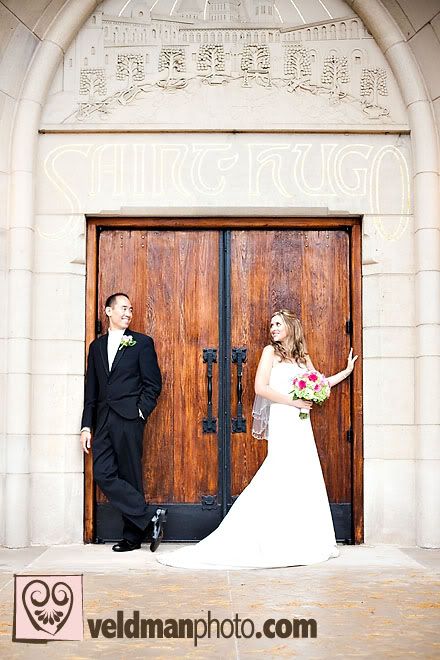 Then Jake & Leah, along with their MANY puppies showed us some MAJOR love... I can't tell you how much fun this was!!! I mean just look at those fluffy little guys and gals... AWWWW!!!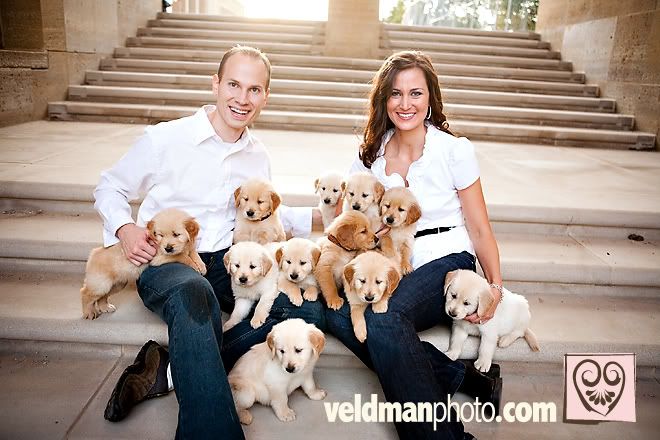 Then we had the gorgeous Mike & Karen get married... and I have to add that they had the PERFECT day, and totally deserved it with their "bad weather track record"...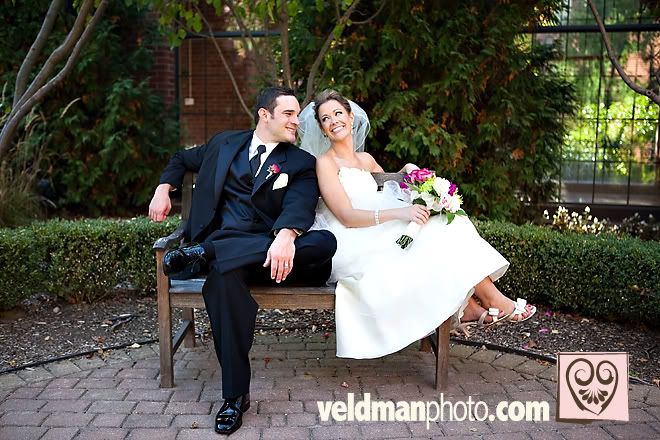 Then AJ & Abby who were married, what an awesome couple...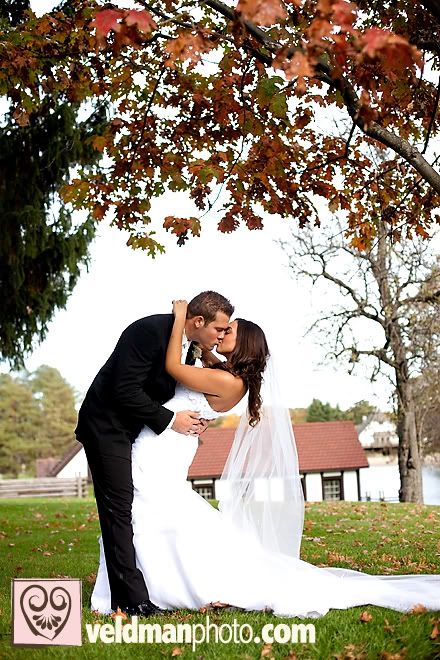 Then Greg & Charis were engaged and super cute in front of the camera... LOVED THEM...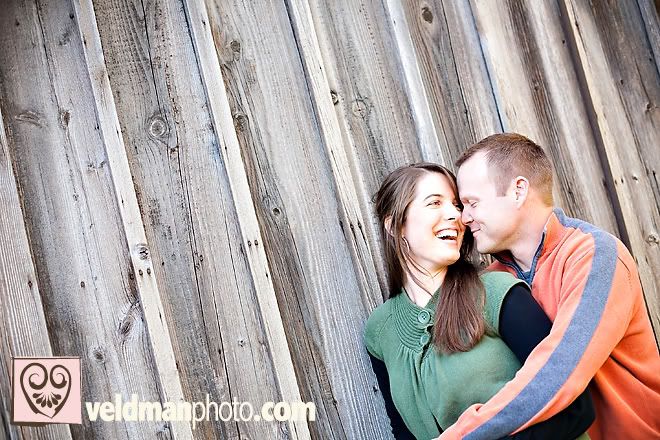 And Mike & Angela who were also engaged and had a BLAST working with them...




Along with all those engagement sessions, we had the lovely Brad & Sarah, who we photographed right before...




Tony & Sandy's wedding, which was double fun...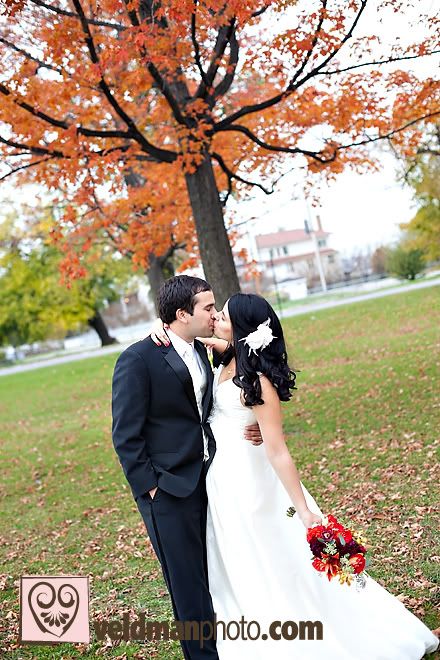 NOVEMBER

What a great month this was...

We had Little Brehm... ADORABLE...




And his little brother Lucas... equally ADORABLE...




Then we traveled down to Indiana for the beautiful wedding of Andrew & Meaghan...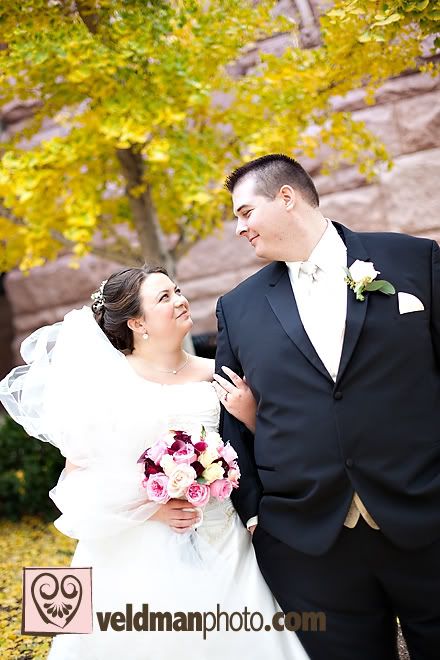 And we also got to see this family again...




Plus another trip to the Amish Country... which was fun...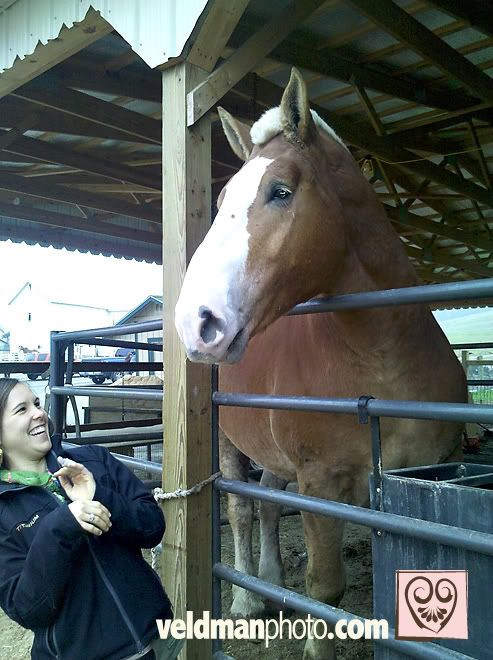 And came back for Brad & Ashley's engagements... I absolutely fell in love with both of them...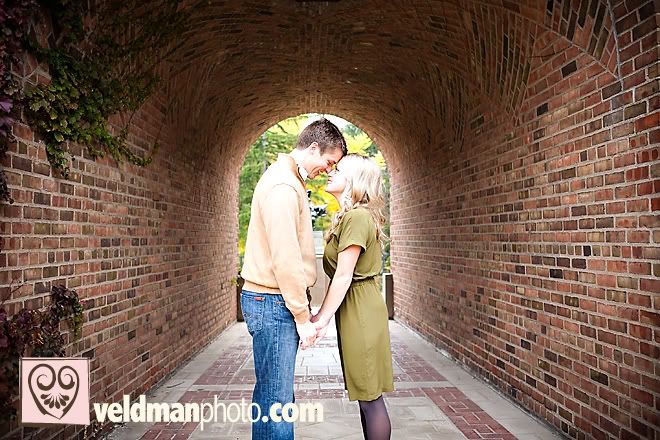 Then we had a "DOUBLE HOLIDAY" roll around, as we celebrated both our Anniversary and Thanksgiving all in the same day... that was fun!

(No photo of this... as we hosted Thanksgiving this year and spent all day cooking!)

But the next day, the weather got extremely cold, but that didn't stop me from photographing Adam & Melissa's engagements, as we found some great spots to warm up and get some awesome shots...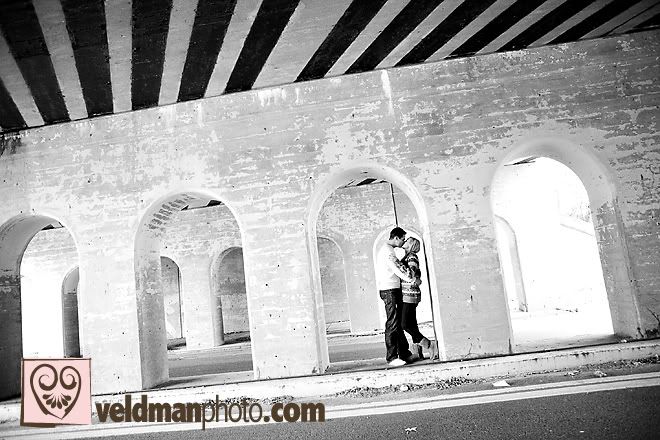 DECEMBER

December is always nice and seems to always fly by with finishing the Thanksgiving season, then back to back birthdays with my father-in-law and myself, then all the holiday season festives with shopping to accomplish and parties to attend, it's one crazy month.

We started the month off with Baby Cash being born... so cute!




And Greg & Charis's wedding, which was so sweet as one of the first snow falls came right before their special day adding some sweet wintery wedding photos...




We ended the year with a great holiday season with family and friends...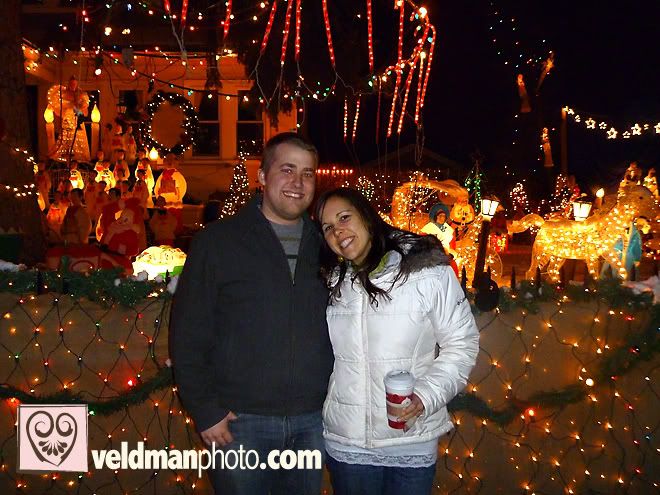 Minus the last week of the year that the flu bug decided to visit. Ughhh... I do not think I have ever been so sick in my life and would like to never relive that week... EVER!!! I mean EVER!!!!

I look back at ALL the fun and special moments we had this past year and I can only THANK YOU ALL for the love and support everyone has shared with us, whether it being in front of our camera, coming to read our blog, sharing our website with a friend or colleague or complete stranger, which we know you have done, we are SOOOO grateful to have such awesome people step in our life and appreciate you all! It truly means the world to us!

So here is your online lovin'... xoxoxo!

We are looking forward to another successful year full of craziness and lots of new adventures!

Best to you all!