I do think it is the coolest thing to watch a little baby grow older. How they change from their once teeny, tiny bodies, into bigger versions! Plus... they, hopefully stop crying all the time, and turn into a REAL person, with so much character and personality... that's probably the coolest part! That's the "fun" stage!

I had the privilege to watch little Mr. Ethan grow this last year, and boy was it cool to see! From the time he was first born, to him starting to smile, and now him being the biggest hambone with such a cute face, that soft perfect skin, the brightest blue eyes, such a sweet personality, and one of the most adorable little boys you've ever seen! It has been such a wonderful year, not only watching him grow older and more cuter every day, but to be a part of his life and hopefully a good friend to our little one soon enough... maybe even a match made in heaven (If we have a girl!) Haha! We'll see...

Congratulations you guys... you three have been awesome friends and we are so excited to have been a part of your life the last year! Looking forward to many future play dates...

Check out a few of my favorites from our session...

Umm... is he not the most adorable little boy you've ever seen???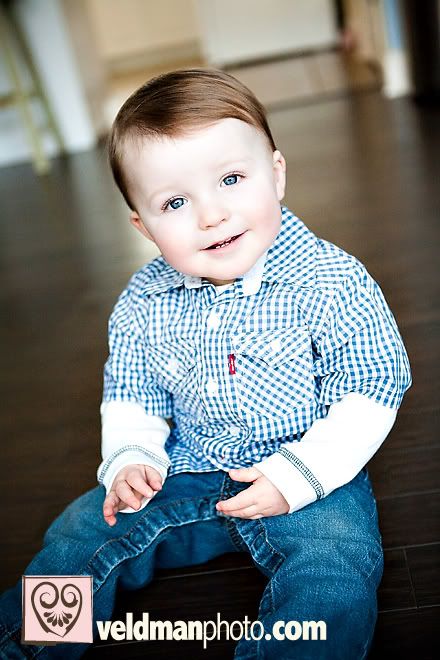 Crawling everywhere... but almost to the "walking" phase...




Mama... makes him laugh so much...




So smiley.... so handsome...




We got out an 'old' item that we used for his first ever session... look how little he used to be...




Now he wouldn't even stay in the thing long at all...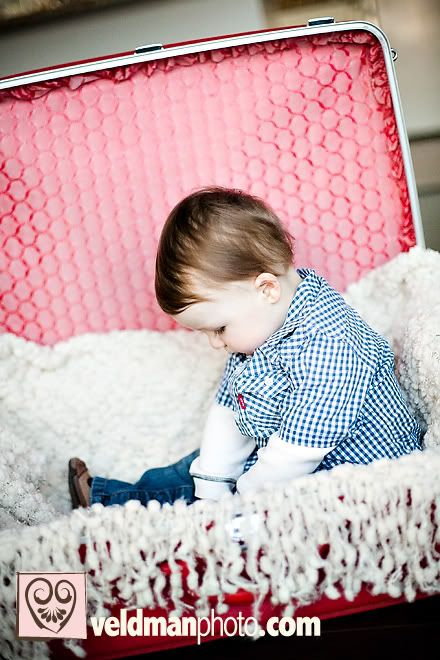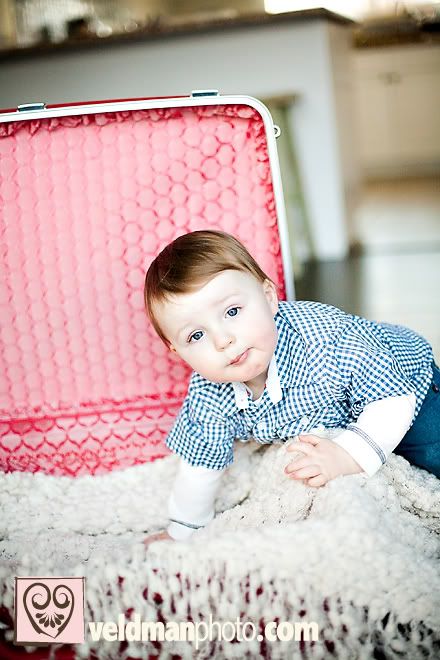 Such a ham... Haha!